One can never say it enough. There is nothing wrong with playing online and placing bets as long as you respect your limits and don't get carried away. Every year, thousands of gamblers destroy their lives. Gambling, whether it is casino games or sports betting, should be a leisure activity. It is a lucrative hobby, but foremost a leisure activity.
Impulse Gambling, a Scourge in Ireland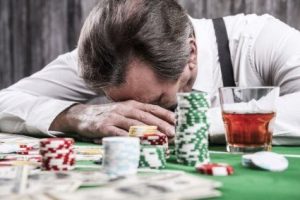 Sad as it may be, many Irish people become addicted to gambling. Statistics released in 2019 show that the trend is not improving. On the whole, the Irish are not gambling any more than their neighbours. However, the percentage of people who gamble is increasing. 78% of the revenue from online casinos and betting sites comes from just 4% of the population. This information is astonishing, especially when you have a family member gambling, or are even involved yourself.
How to Avoid Becoming Addicted?
The first thing to keep in mind is that all the fun of gambling will be gone once it becomes a psychological obligation. Earning a little money now and then is good. You take an interest in different sports activities; you have fun increasing your adrenaline level; you tease your luck and winning is not an end. It's just a nice reward. The most diligent gamblers win from time to time by stopping their activity, or at least by setting a financial limit that must never be exceeded, no matter what happens. Gambling professionals who never lose do not exist. There are just those who know how to stop in time.
Learning to Ask for Help
Some people know how to control their impulses and stop dangerous activities before they become harmful. Others cannot do so. Learn to ask for help before it's too late. Once you realise that you can't stop yourself from gambling more than you can afford, sound the alarm. Don't wait until you sink even deeper.